March 30, 2017
Los Angeles' Arts District lures developers — but loses artists
Cheap lofts and cool warehouses are being replaced by apartment towers, with property prices up 76% since 2012

by: Kevin Brass
FINANCIAL TIMES
Glass towers and international designers are heading to Los Angeles' Arts District, the downtown neighbourhood filled with converted warehouses, industrial lots and funky art spaces.
California developer SunCal announced plans last year to build a $2bn, 14.5-acre, mixed-use development in the district, including two 58-storey towers designed by Herzog & de Meuron. Not far away, Danish architect Bjarke Ingels unveiled his scheme for two connected 30-storey, glass-and-concrete buildings on the Los Angeles river, the flood control channel that forms the Arts District's eastern border.
In total, more than 5,000 apartments and condominiums are either under construction or planned in the industrial district, which is becoming one of LA's hottest markets.
Not long ago the area was a "ghost town", says Austin Russell, an estate agent in the area. The cool warehouses and cheap lofts that attracted artists initially are disappearing, replaced by coffee houses, craft beer breweries and chain stores. The median sale price for a property in the Arts District was $714,500 in 2016, a 76 per cent increase from 2012, according to data tracked by the property company Redfin.
An 837 sq ft loft with high ceilings and concrete floors in a refurbished factory is on sale for $630,000.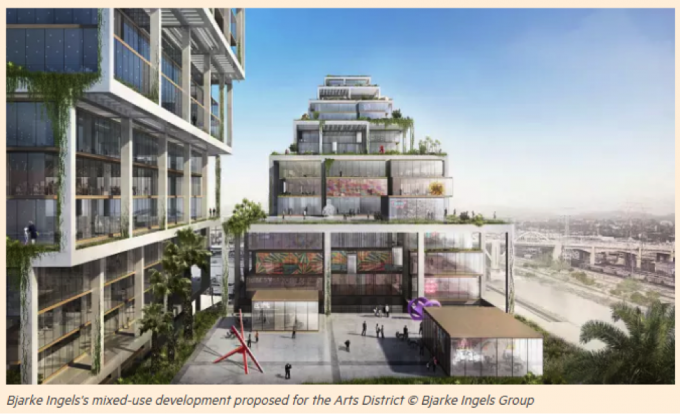 "It's called the Arts District and artists are being forced out" by the high prices, says architect Mark Rothenberg, who has owned property in the area for 30 years. "If you lose that character, it is going to become just like any other development in the country."
SunCal's Herzog & de Meuron-designed project — called "6 AM" due to its location at the intersection of 6th and Alameda streets — will include flexible live-work spaces and galleries as well as 1,700 apartments and condos.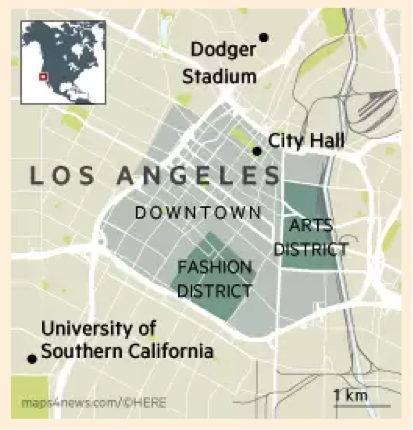 "We're trying to accommodate the next generation of creative talent," says David Soyka, senior vice-president of public affairs for SunCal. Yet prices for condos will probably start at $1,000 per sq ft, up from the current top-end of $700 to $800 per sq ft, he says.
"What doesn't exist downtown is high-end housing for sophisticated residents," says Soyka. "Our prices will still be below San Francisco and New York."
Not everyone is convinced that the Arts District is ready for the type of multi-million-dollar tower apartments found in other cities. The heart of the neighbourhood is only a few blocks from the area widely referred to as "Skid Row", with a large homeless population and crime problems.
"The question is, are we in oversupply for the high end of the housing market?" says Paul Habibi, a professor at the UCLA Ziman Center for Real Estate.
The area's office market received a boost in October when Warner Music Group announced a deal to move its headquarters into a 257,000 sq ft space in a former Ford car factory. Warner is the first major tenant to commit to the Arts District.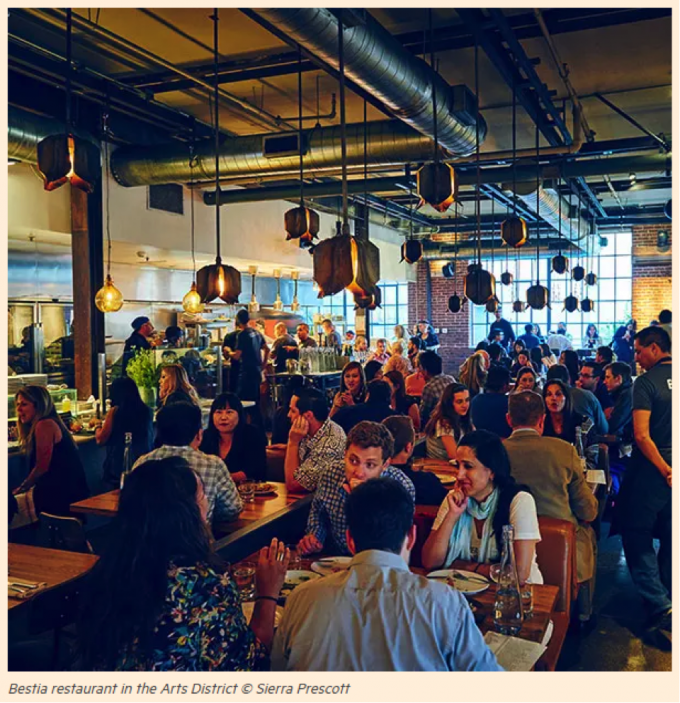 "It is a catalytic project that will bring more creative tech clients," says Carol Schatz, chief executive of the city's Downtown Center Business Improvement District (DCBID).
Those "creative tech" buyers are primarily interested in the industrial, converted warehouse spaces, says Russell. Open-plan lofts that were priced at about $370 per sq ft in 2013 are now selling for closer to $700 per sq ft. "What people really look for is brick walls, tall windows, exposed ducts, high ceilings, concrete floors," he says.
Most sales are in the $800,000 to $1.2m range, says Redfin senior agent Alec Traub. Buildings with a rooftop pool and underground parking are particularly popular. Agent Richard "RJ" Kas is advertising a two-level, one-bedroom penthouse on Industrial Street with a private patio, doorman and downtown views for $1.87m.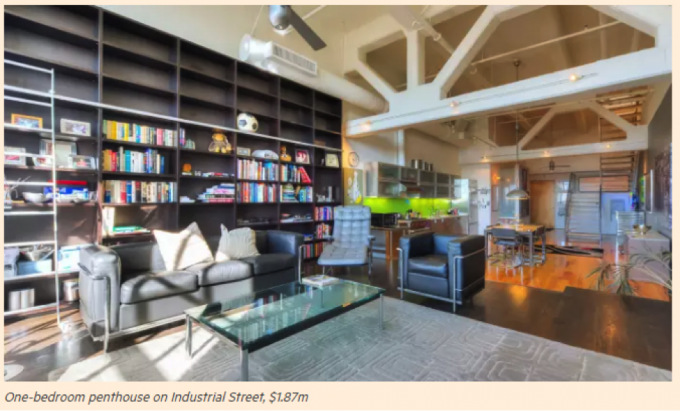 Most buyers in the Arts District are young professionals who work downtown, says Traub. Yet the area is increasingly attracting buyers from the western side of the city, where average prices in many areas have risen above $2m. The Arts District has also proven popular with international buyers looking for an investment, especially those from China, says Traub. About 25 per cent of his customers in the district are from overseas. A few years ago, "every other client was an investor from China", but that market has slowed in line with the slowdown in China's economy, he says.
Investors have been encouraged by the strong rental market, which has sent rates "skyrocketing", says Traub. The average asking rental rate in 2016 was $2.76 per sq ft, a 42 per cent increase from 2013, according to DCBID data.
Buying guide
Forty-eight new projects comprising more than 15,000 units were proposed for Downtown Los Angeles in 2016 alone, according to the DCBID
The population of Downtown increased from 18,700 in 1999 to 58,590 in 2015
The number of violent crimes in LA rose 10 per cent in 2016 on a year earlier, a 38 per cent increase on 2014, according to the Los Angeles Police Department
The median household income of Downtown residents is $98,000 a year, according to a 2016 report by the accounting firm EY
What you can buy for . . .
$500,000 A 700 sq ft, one-bedroom apartment in an older building
$1m A 1,400 sq ft apartment in a building with a doorman and rooftop pool
$1.8m A 1,800 sq ft, two-storey penthouse with a patio, parking and views of Downtown
Photographs: Ken Tisuthiwongse; Bjarke Ingels Group; Sierra Prescott